Welcome to Garifalakis Comfort Rooms
Garifalakis Comfort Rooms is a luxury complex of nine rooms in Milos in the picturesque village of Pollonia! We have created comfortable, sunny and elegant rooms at a distance of 200 meters from the sea, respecting the environment and considering your own satisfaction and pleasant stay in Milos!
Earthy, warm colors with Cycladic white dominating and gray on the supports in a highly aesthetic image!
.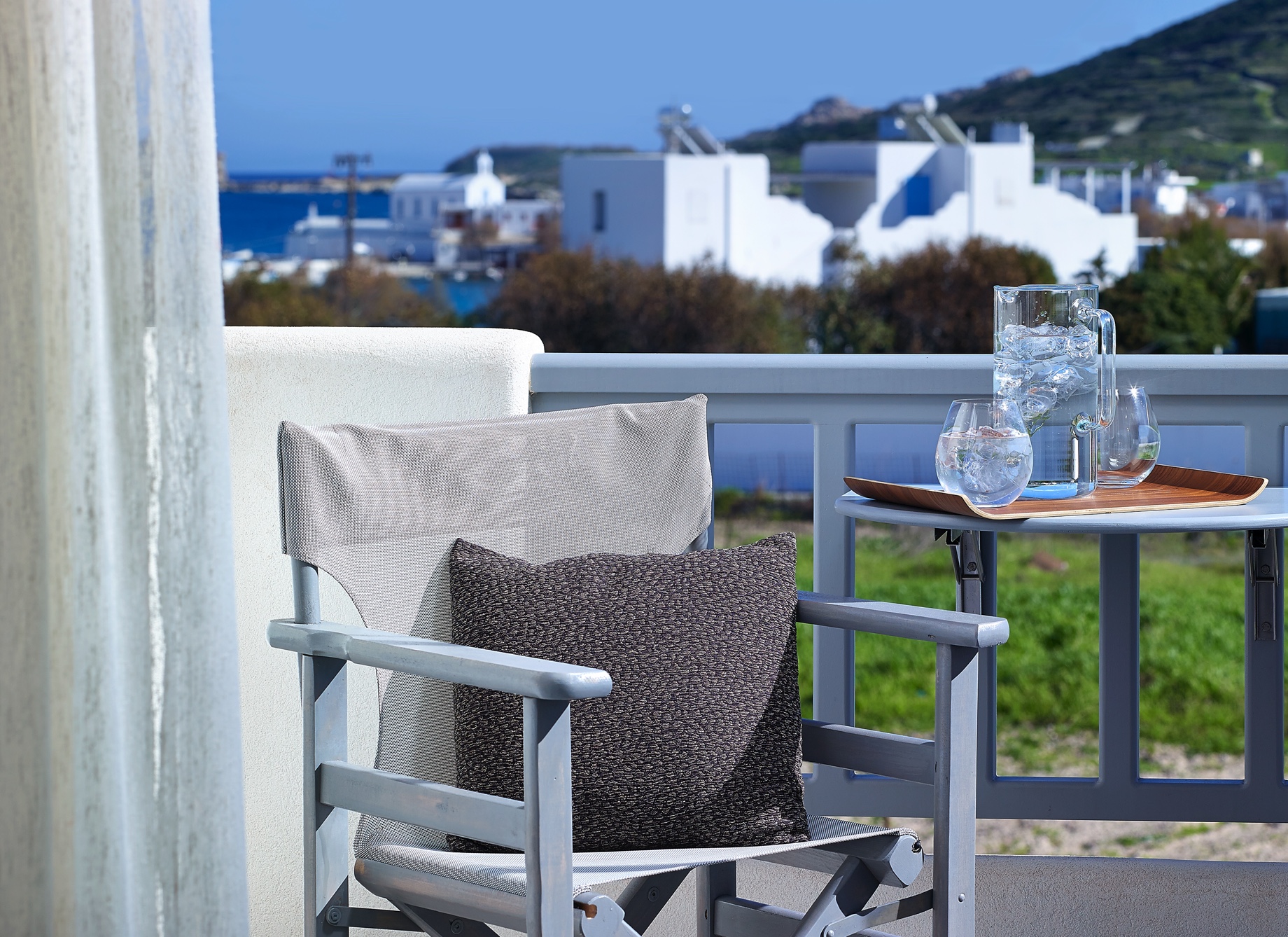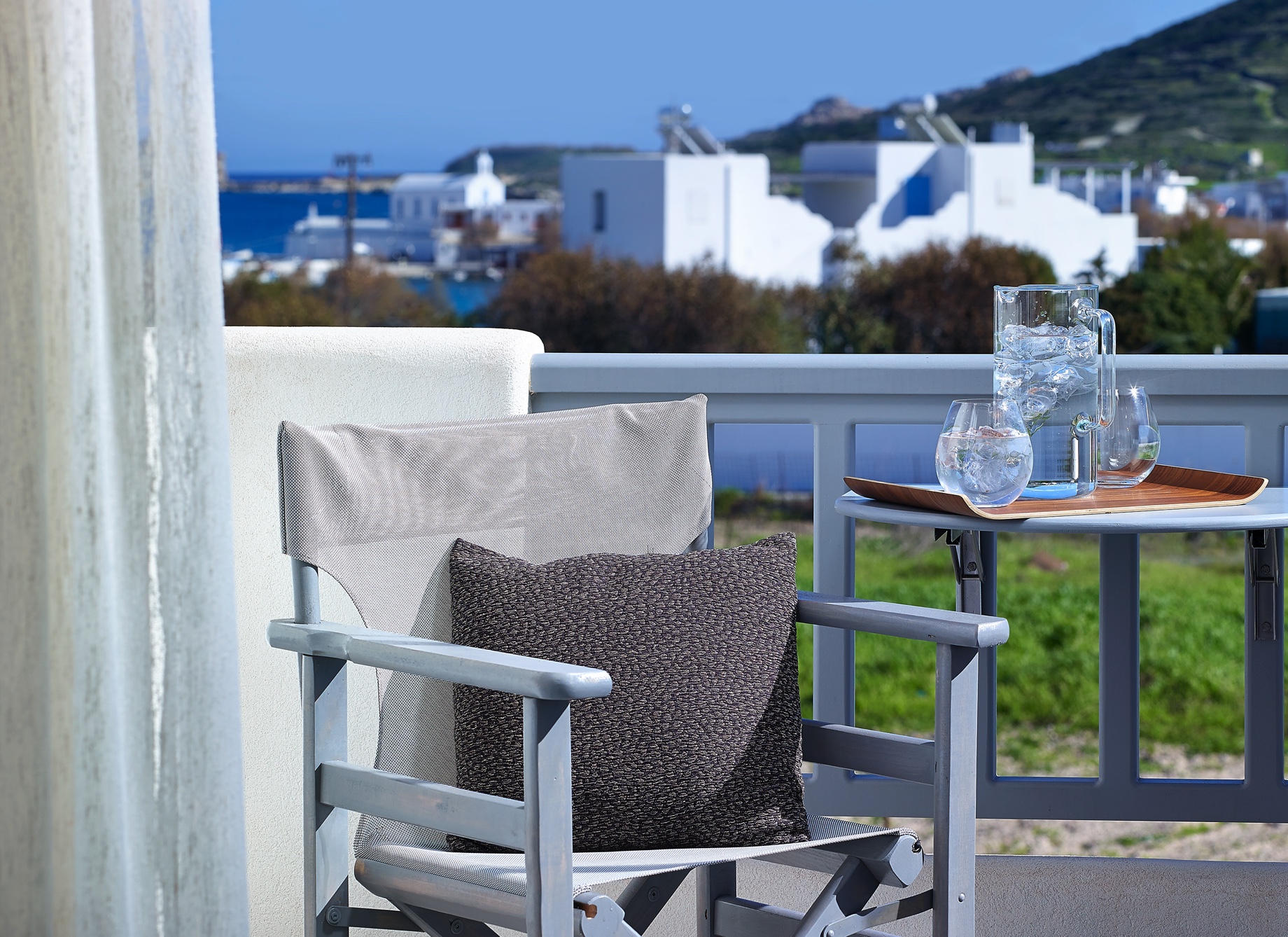 • Reception
• Spa services
• Daily maid service
• Free Wi-Fi Internet
• Comfortable, sunny and fully equipped rooms just 200m. from the sea
• Private terrace
• Kitchen and household utensils
• Air conditioner
• Satellite flat-screen TV
• Private bathrooms
• Baby cot (upon request)
• Free parking
• Car rental
• Transfer service to/ from the accommodation
• Organization of excursions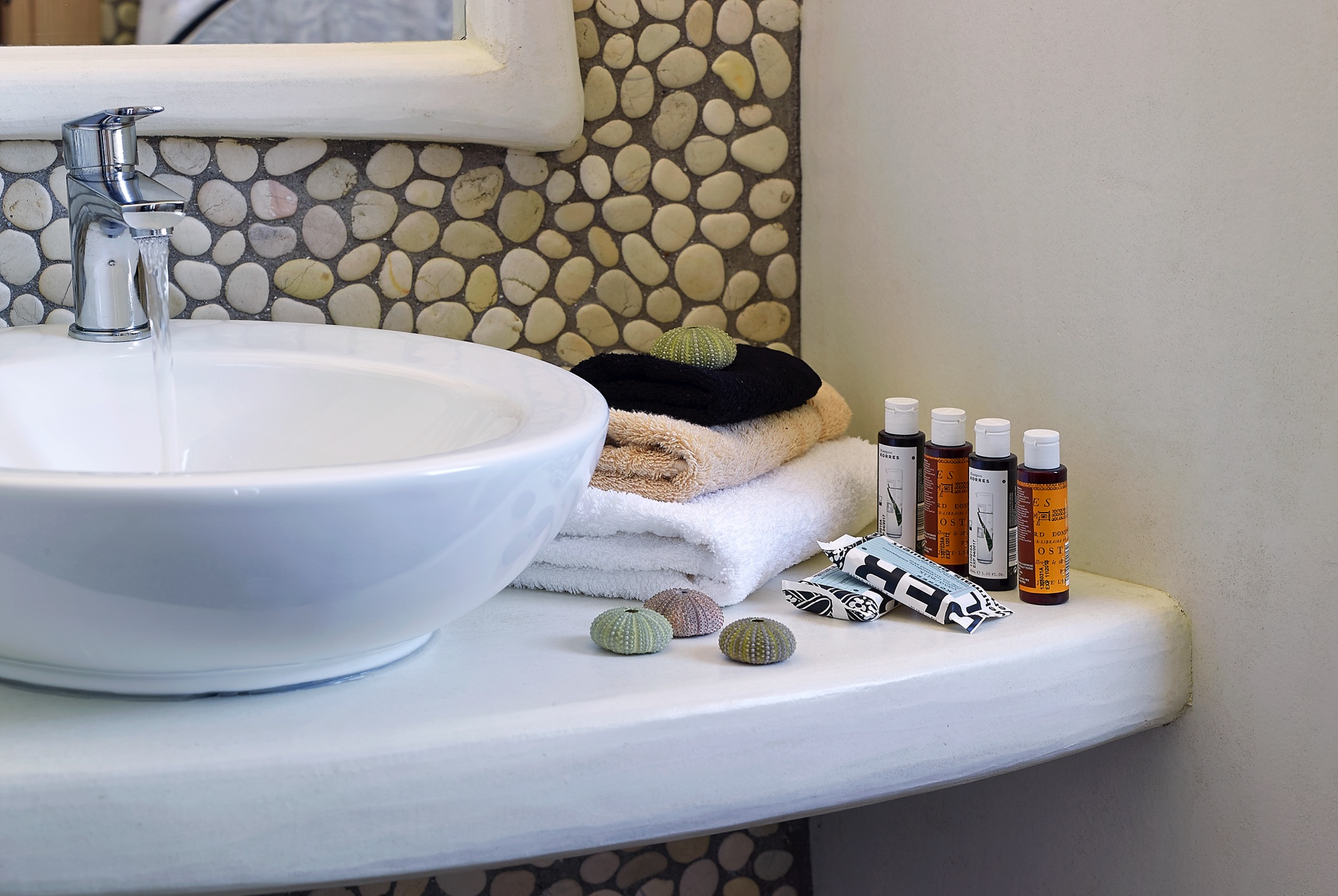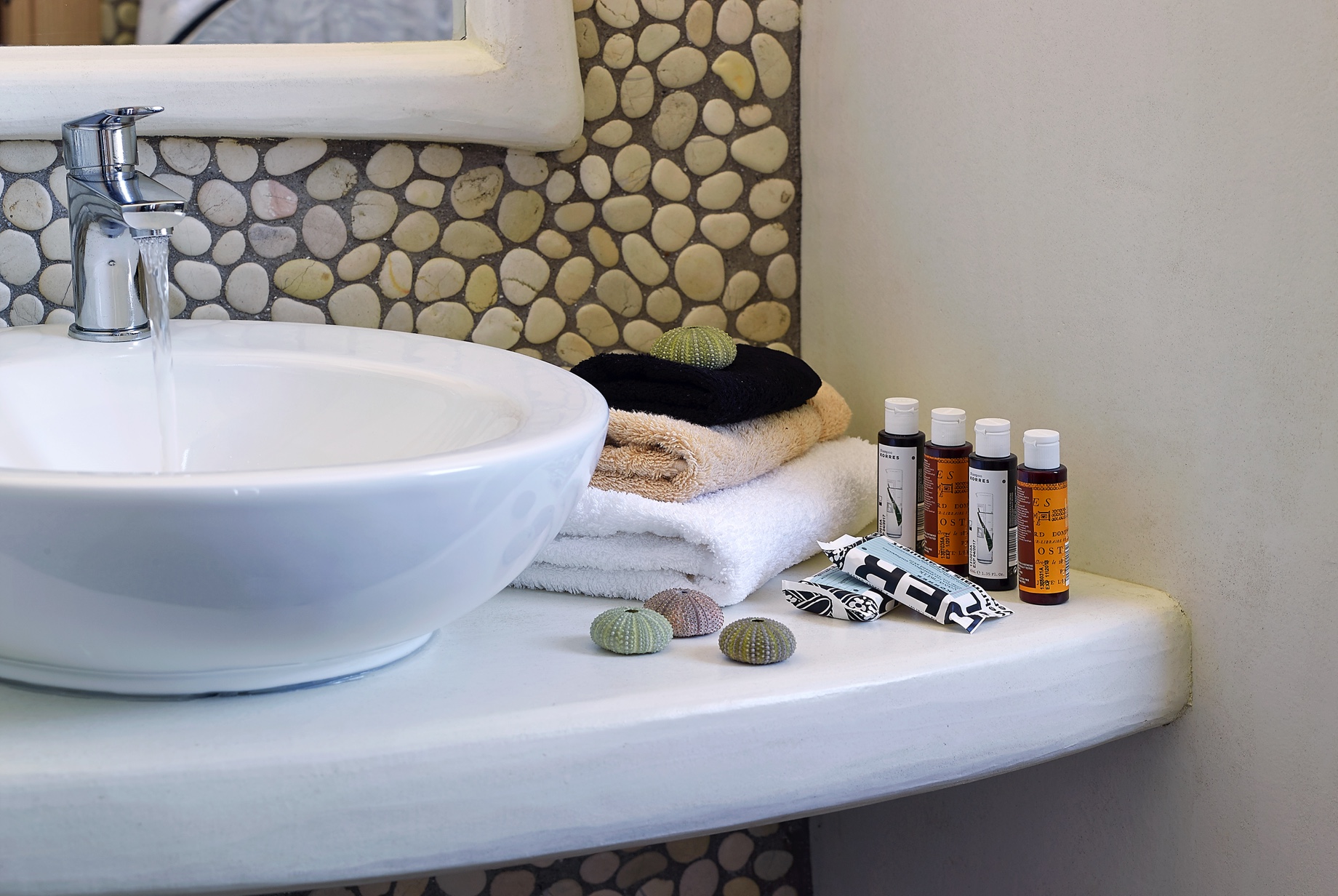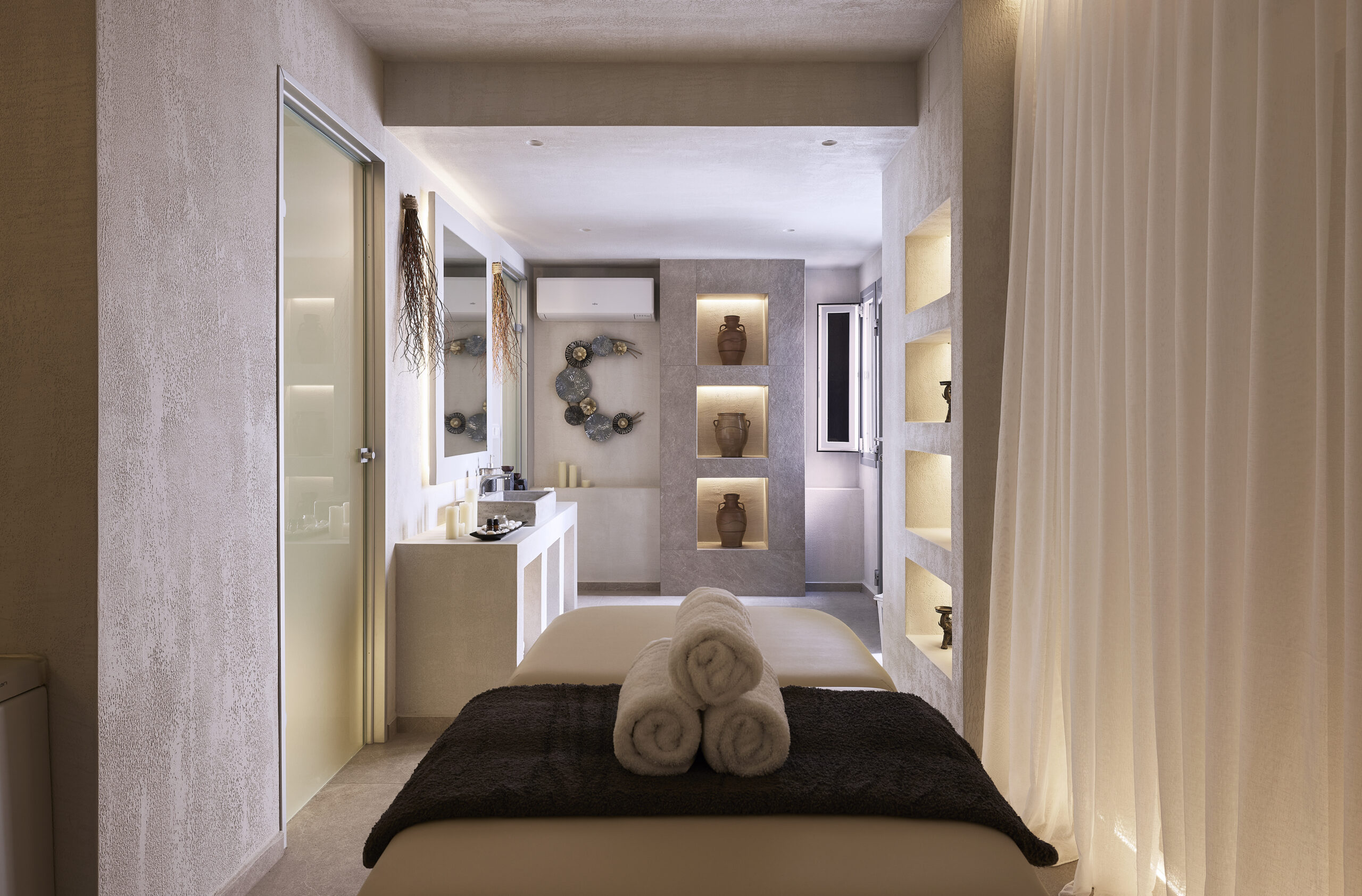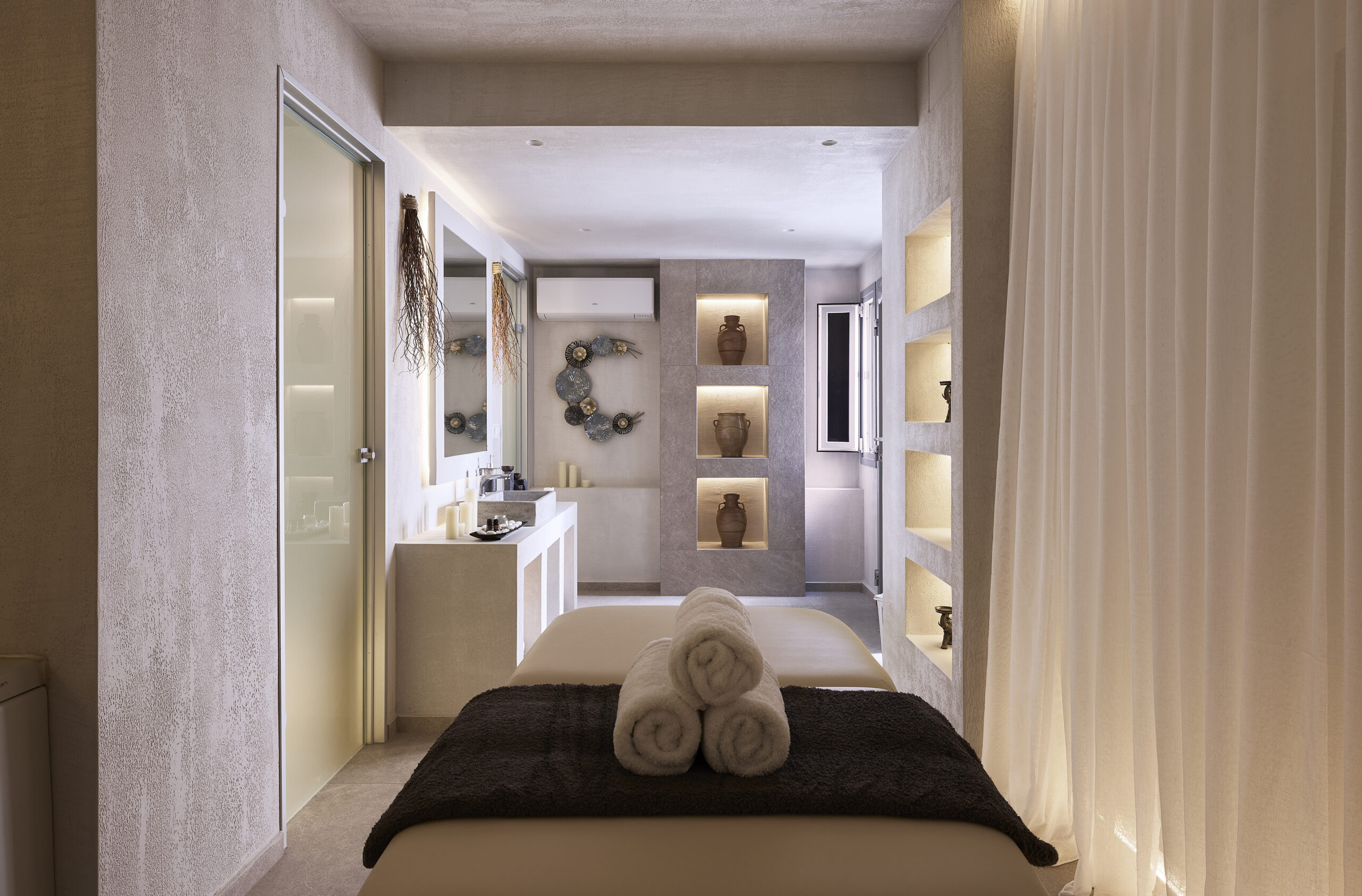 Earthy, warm colors with Cycladic white dominating and gray on the supports in a highly aesthetic image! We paid attention to every detail and made sure to create a destination for unforgettable moments in Milos! High quality materials and interesting decorative details dress each room.
Our special feature...the unique bathrooms! Pebble walls, mosaic floors and built-in showers blend and harmonize with the rest of the areas. The processed Milos stone in the reception hall with all the colors highlighted and the goddess of beauty and love, Aphrodite, welcomes you to Milos! But above all, we hope that the warmth of our hearts and our famous island hospitality that is generously offered to you, will give you an unforgettable stay in Milos!
Car rental
Are you planning your holidays in Milos? We are at your disposal to organize the services that meet your needs throughout your stay on the island. We aim at your most immediate and efficient service by offering car rental, transfer service and boat tour in Milos.
Spa
Indulge in the tranquility offered by the combination of a hammam session, the beneficial properties of the hydro massage, the relaxation of a massage targeted to the needs of your body and the unique feeling left by the sauna. Choose one or more experiences at Garifalakis Comfort Rooms and give it to yourself and your loved ones.